Original Cannabis Paintings by Melissa Fairhurst
Archival quality prints on paper or canvas. Printed by local printer Ashland Archival Printing. All art is original by artist Melissa Fairy.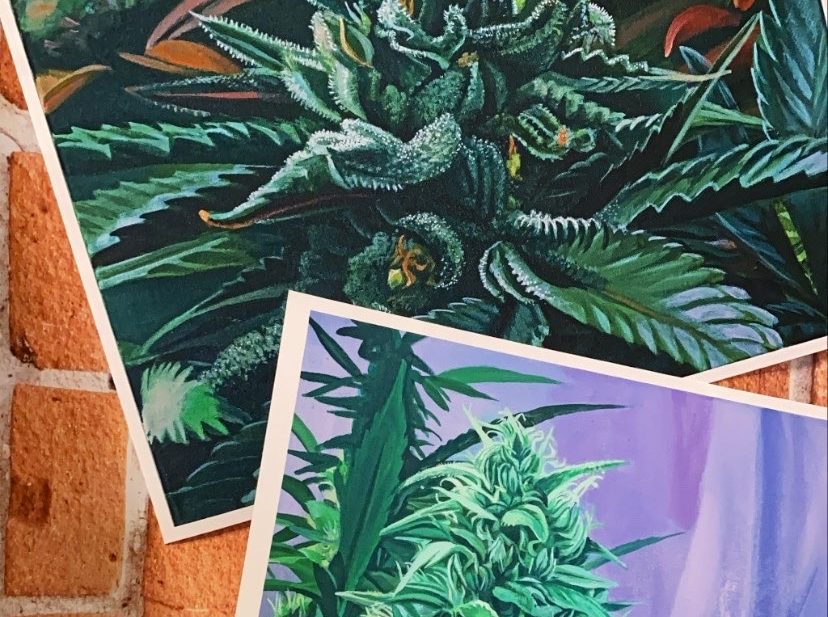 Paper Prints
Shipped flat and ready for custom framing or frameless display. These are printed on 140lb archival watercolor paper. Available 8×10 to rolled poster sizes.
Rolled Canvas Prints
Nearly identical in texture and appearance to their counterparts, these canvas prints are like getting the real thing! Fully archival. These are shipped rolled and unframed, giving the buyer the flexibility of their own creative framing options and an economic shipping cost.
Paper Prints in mats
Ready to fit into standard size frames and packaged in a way that is ideal for gifting paper prints. 140lb archival watercolor paper.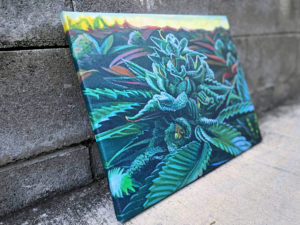 Stretched Canvas Prints
Stretched on 3/4″ stretcher bars and carefully packed for safe delivery. These are fully archival prints on canvas that match the feel and appearance of the original paintings. Side by side, these are nearly identical to their originals!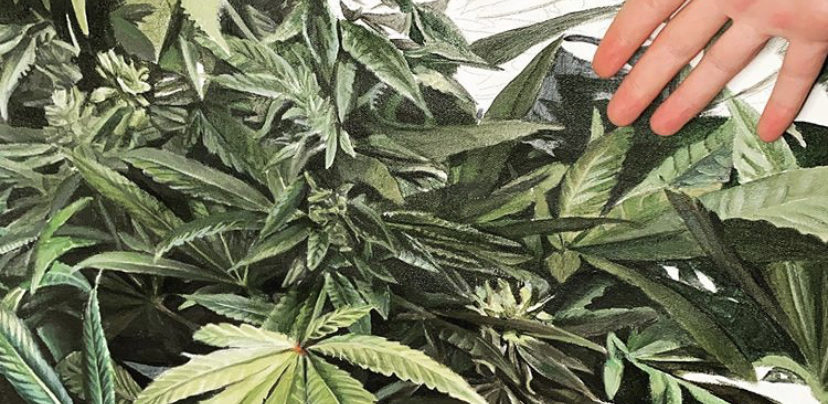 Since 2012 Melissa Fairy has been recreating gardens with acrylic paint with the ambition to destigmatize hemp and cannabis.
Melissa Fairy hopes to create cannabis paintings that resonate with those who struggle with ailments that are remedied by cannabis who are tired of fighting the stigmas of cannabis.
Cannabis affiliated businesses qualify for wholesale prices!
I am eager to serve the cannabis community with my artwork as I feel it is important to destigmatize cannabis which has so many health and sustainability benefits. Let me know if you are interested in carrying prints for sale or hiring my services as a live painter for one of your cannabis themed events. Email me!